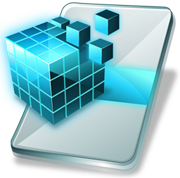 David Gracie
Senior Software Developer
Cape Breton Island, Nova Scotia, Canada
SKILLS
Note: The listed skills are only a subset of my actual skills. Please contact me by email for a complete list.
Software Development
Visual Studio (6.0 and .NET)
Visual Basic, Visual C++, C++, C and VBA software languages
Data parsing, massaging, error correction and manipulation
Software Systems Project Planning, Analysis, Design, Implementation, Maintenance and Support
MySQL, Access, Oracle and Paradox DBMS's.
Website Development
Development, design, and implementation using PHP5, HTML5, CSS3, and MySQL
Apache 2 Website Hosting and Scripting (Windows/Linux)
Computer Support & Maintenance
Comprehensive Computer Troubleshooting
Computer Virus Removal and System Restoration
New or Old Computer Rebuild/Support
New Computer Initial Setup/Configuration
Network Setup/Configuration/Troubleshooting